In english: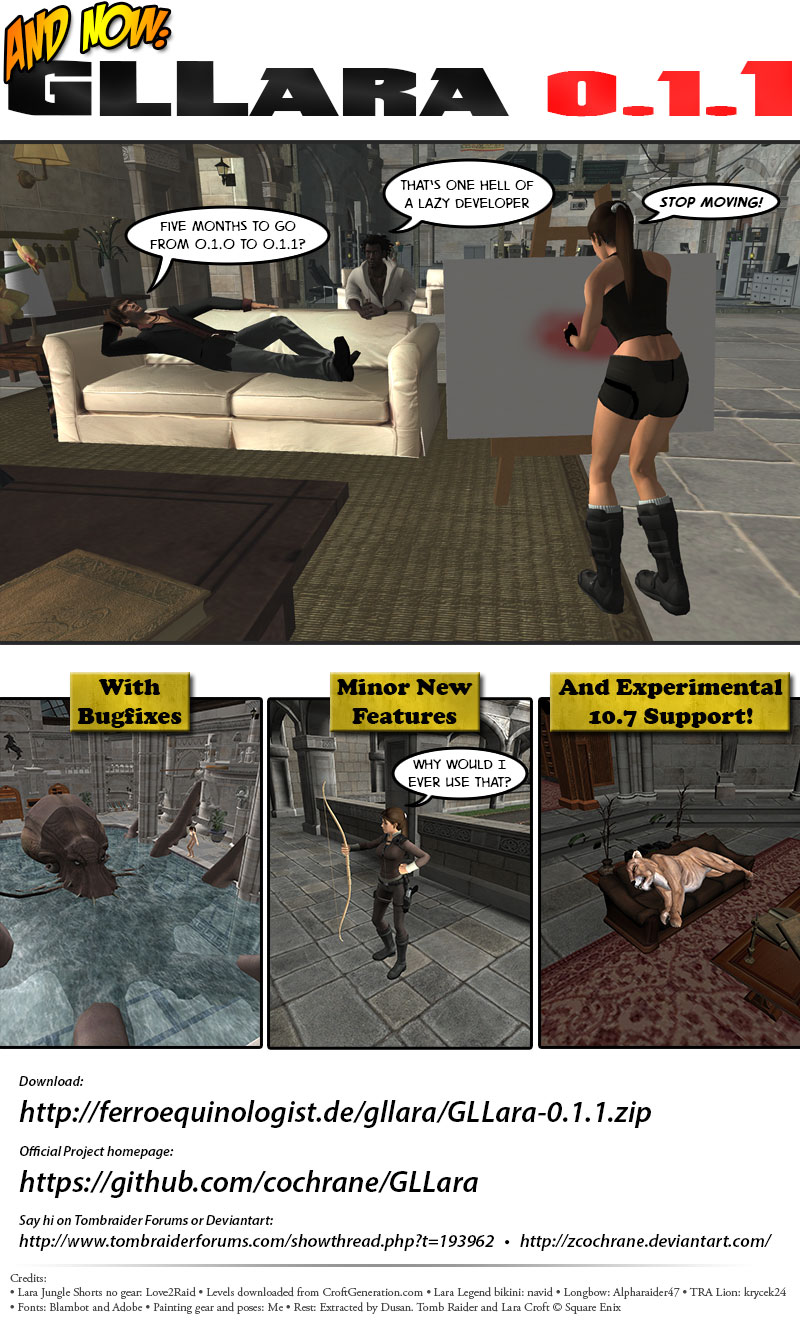 Und deutsch: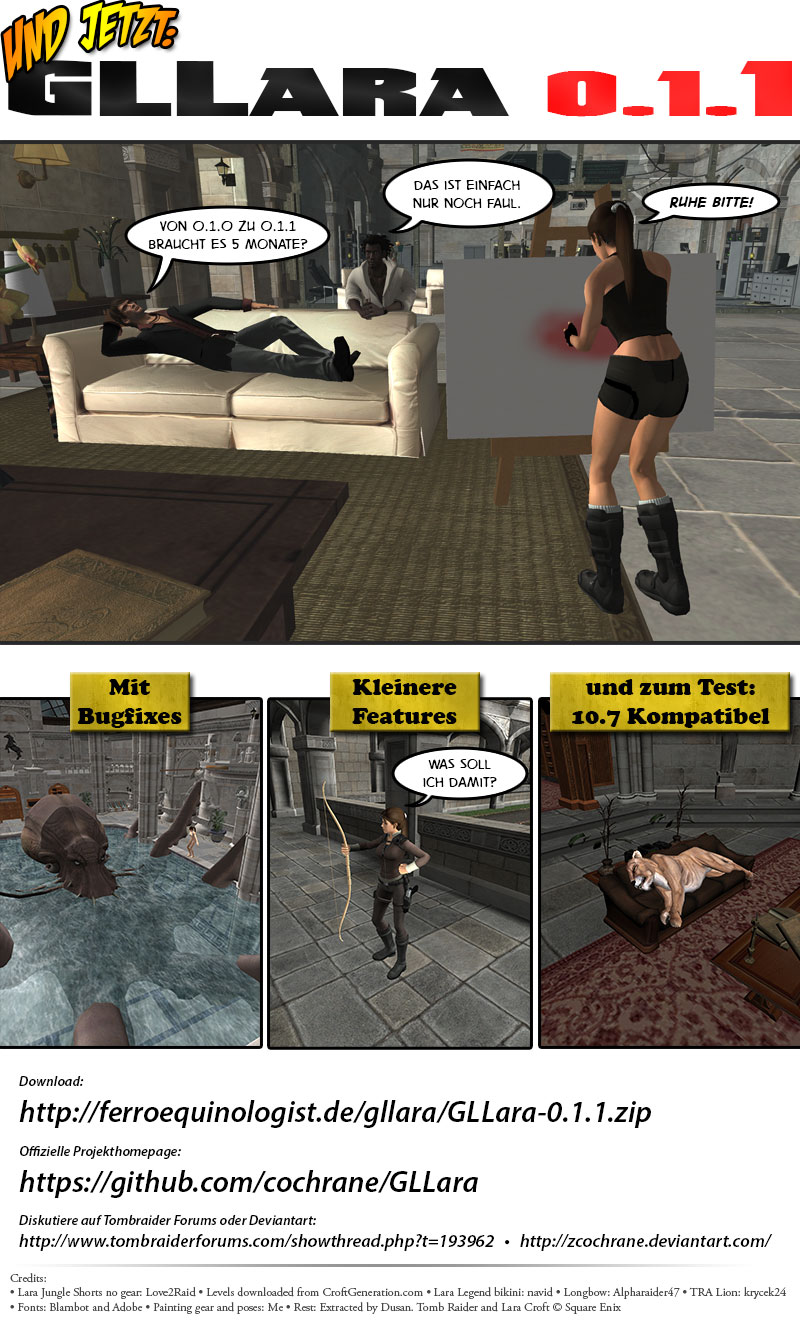 Download (no longer on Github, since they got rid of downloads):
http://ferroequinologist.de/gllara/GLLara-0.1.1.zip
Project home page, with bug tracker and complete source code:
https://github.com/cochrane/GLLara
New features:


Export posed objects as OBJ

Export poses

Select bones by clicking on them.

Experimental support for 10.7. Warning: Not all computers running Mac OS X 10.7 can run this app. Only those that support OpenGL 3.2 or higher (that's the same ones that can be upgraded to 10.8 ) qualify.

The program is officially signed, so it will run without trouble even on 10.8 (where you have to take extra steps to run unsigned apps).

Emissive textures, like in XPS 10.9.2

Change normal vector assignments (as in XPS).

So not a lot, and somewhat behind XPS. Don't worry, I plan to catch up, but right now, the important part was the bug fixes:


Textures are loaded correctly on Intel GPUs.

The app no longer hangs on certain GeForce cards.

New files don't show up as modified from the start.

Light direction values were all wrong.

You can now see all UI elements at the default window size.

Selecting a lot of meshes no longer takes forever.

DDS textures with 32 bit but no alpha channel are supported.

A few items were problematic.

And some others.

This update is recommended to all users and so on. Have fun!

---
Permissions in this forum:
You
cannot
reply to topics in this forum